Yesterday was pretty much a bust for me, so I'm just going to ignore it.
Today was somewhat better. In the morning, Tod went to the Louvre again while I attempted to go shopping. After unsuccessfully attempting to spend my money for a couple of hours, I decided to have some tea (and somehow a marvelous chocolate macaron jumped onto my plate).
Returned to the room and sneaked a short nap until Tod returned. Then we went to lunch on the way to the Pantheon. Lunch was at a cute little Mexican restaurant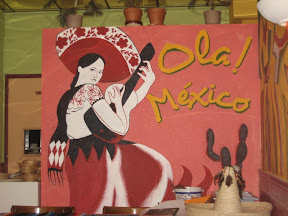 which unfortunately had very forgettable food.
One of the wonderful things about this city is that there is art everywhere: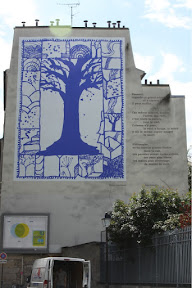 We saw this on the way to the Pantheon.
I won't bother with the history of the Pantheon; it's easy to look up. I hadn't known, though, about the crypts under the building. Both Curies are there, along with several important figures in Paris' history. I made a point of visiting Alexandre Dumas, Victor Hugo and Emile Zola. Surprisingly, it was too crowded for me to get any photos.
I'm particularly proud of the fact that I was able To climb the 200+ steps to the top of the building (yes, I have proof!):
Tuesday, day six, we plan to finish Musee d'Orsay in the morning. In the afternoon we board the ship for our river cruise.
Squee!!!
- Posted using BlogPress from my iPad
Location:Rue de Buci, Paris,France